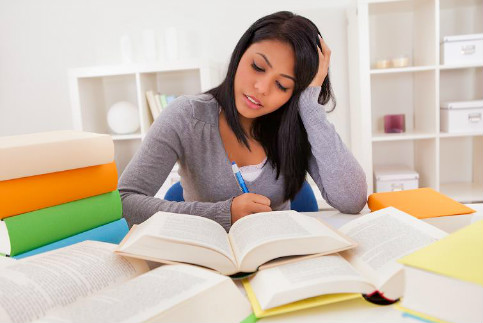 If you are a high school student and you have chosen AP English course as your main language, you'll most likely have to pass an AP English exam. When you write an exam, you have different tasks. To meet the requirements of the exam, you should write three various essays. And the rhetorical analysis essay is one of them. It is a special type of essay which demands high attention to details and composure. There is a possibility that you have never worked on it before. It's not an easy task. Sometimes it's better to entrust it to the professionals. But we have some tips for you. Read them, and you will find all you need to write a great rhetorical analysis essay.
What Should You Know about the Rhetorical Analysis Essay?
The main thing about the rhetorical analysis essay which you should understand is that you'll have to write about the writing. You would think it is something strange and complicated, but let's take a closer look at it. This type of writing assignment requires you to disrupt phrases and words of the author in order to find out the real sense. In such a way, you'll have an opportunity to distinguish the unique writing style of the author and strategies which he uses to bring his thoughts to the reader. Only with the help of his own style and persuasive methods he can get a reaction from the reader which he needs.
If you have to write an analysis, probably you will analyze the speeches of politicians, artists or other influential figures. And you have to analyze the text, find out its strategies and give an explanation, how do all of the parts of the prompt and persuasive phrases work together. Do they have the right effect?
Preparation Stage
If you want to succeed in the exam, the efficient preparation is needed. The matter is that the AP exam has strict time limits. That's why a well-conducted preparation can ensure the creating of great writing assignment. Don't waste your time on just reading. Take the notes! You have not much time for reading. Remember that you have to allocate time for analyzing and writing. If you take notes from the very beginning of your reading, it can significantly simplify the presence of analysis. It's better for you to keep in mind such questions as:
Who was the author of the text?
What did he intend to say
Who was the reader?
What was the particular purpose of the text?
What was the expected result?
Keep all these questions in your mind and try to give the answers. All author's strategies, persuasive phrases, and methods will be in a full view. You can see what effect the author's style has on three rhetorical arguments: ethos, logos, and pathos.
Aristotle distinguished three types of arguments: pathos, logos, and ethos. They have different senses based on the beginnings of a human mind: sensual, mental and moral parts of the personality. Logos usually appeals to logic. It communicates with the rational part of the mind. The author uses rational thinking methods and tries to reach out to the audience and to persuade the reader using rational reasons. The pathos communicates through emotions. In this part of writing the author talks with the readers' emotions and uses the special manner and the way of expressing feelings. The ethos calls to human's ethics.
You should remember that in every exam, the text would necessarily contain at least one persuasive method. You'll have to figure it out and analyze its effect.
Outline of the Rhetorical Essay
When you finish your reading and analyzing, it's time for making an outline of the analysis. Use your notes, find out all strategies. If we talk about the essay structure, it's better to follow common rules and to include 5 or 6 paragraphs in your text. It is a quite reliable technique which you can use to satisfy the commission. Make sure that the paragraphs are approximately equal.
The Essay's Introduction
For sure, you would spend the most of your time on writing body paragraphs. But the introduction is very important part of the essay as well. It would be great if you make it short and exciting. In this part of the academic writing piece, one has to summarize all main persuasive facts and arguments. It helps the reader of your essay to get the main point of view and the basic message of the excerpt. A good introduction can explain the mood and author's tone. You should intrigue your reader. He must be willing to continue reading in order to find out other strategies and statements which you would explain in your Rhetorical Analysis Essay.
Body Paragraphs of the Rhetorical Analysis Essay



It is the main part of the analysis. It contains all important statements and arguments. That's why the body paragraphs usually have to answer many questions of the reader. In this part of your writing assignment, you should analyze and explain how does the author maintain his statement, how does he develop it, which strategies and devices does he apply.
Explain the thesis and persuasive statements of the author. Devote each paragraph to a particular strategy. Your successful analysis and explanation of the thesis should always answer next questions:
What is the strategy itself?
Does the strategy actually work?
Are there working examples of the strategy?
What was this particular strategy used for?
Did this strategy have and effect on the audience?
What feeling does this strategy provoke?
Take into account also diction and tone and don't forget about the length of sentences.
The Conclusion
When the main part of the rhetorical analysis essay is ready, it's time for writing a conclusion. The conclusion should be strong and clear. If you want your essay to be a good piece of academic writing you should explain the affected which the text had on the audience. You have to show the result of the author's speech and its impact. It will be great if you conclude every statement, show its significance and rhetorical arguments.
Main Tips
Now you've finished writing your analysis. But it's too early to relax. If you have at least 5 minutes before the exam is over, you can use them in order to make your essay as perfect as possible. Here you can find the detailed checklist going through which you will have a great opportunity to raise your essay's quality!
Vocabulary
Use all diversity of your vocabulary. It is a good way to get some additional points for vocabulary from your professor. It will show you as a well-skilled student who can write in different ways and can meet all requirements.
Grammar
Don't consider this point dull. It may seem too obvious, but remember that nobody, including your professor, likes to read a text with grammar and punctuation errors. Check your text for any problems with sentence structure. Alternate long and short sentences with smart balance and avoid all kinds of abbreviations.
Use Present Tense Mostly
It will be better to use Present Tense in your rhetorical analysis essay. As you know, it is an unspoken rule for academic assignments. Just make sure that you build your arguments in the present tense, and you'll avoid any confusions. Besides, it makes the reader of the writing piece feel like all happens in the exact moment.
Consistency
 Choose the right writing style and the correct transition words. It has a great importance. You should understand that the smoother the text seems when it is read, the clearer the statements and the content will be. Use only correct punctuations when it is needed. Build strong and clear transitions. Your text must flow like a river. Be consistent and don't jump from one thesis or point to another. Stick to the general logic and meaning of every persuasive argument.
Respond
It is the last but not the least point. When you write the rhetorical analysis essay, you should remember that its main aim is to explain the impact of every device that was used by the author. Don't list the arguments and devices. Analyze and explain their effectiveness. It will show that you made a good work and your rhetorical analysis is successful.
We understand that it may seem, not so easy. For sure, rhetorical essay writing is a confusing and complicated option. And you have to take some practice to get this writing piece in your own writing arsenal. But if you have no time for practice and want to submit successful writing pieces it's not a problem anymore. It is great that Nerdymates the most reliable essay writing service on the web, provides an opportunity to get guaranteed great essay. They have a team of professional writers who have a huge experience in writing academic assignments.  They had to deal with all existing persuasive arguments, strategies and literature methods. That's why their help can't be overestimated. Make a request on the official website of the service, talk to a member of Nerdymates' team or the writer and be sure that everything would be under control!
Thanks for sharing!