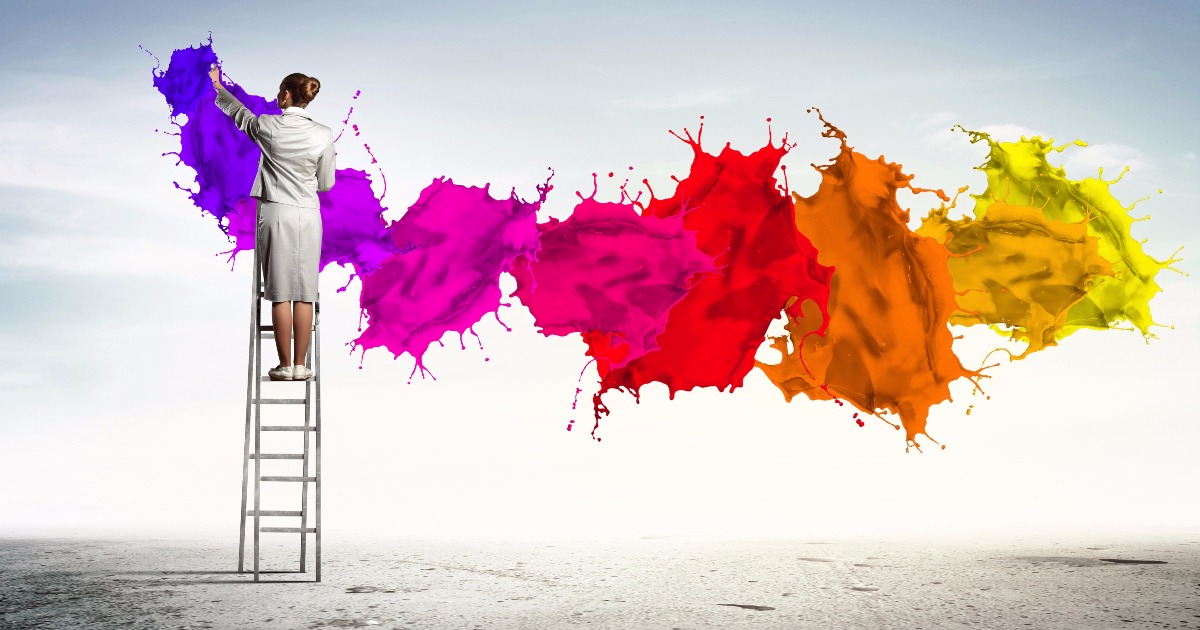 Creative essay writing is always a great issue for all students. For creative writing essays, you need to get something more than just a big interest in your topic. It is about self-expression of a student. In most situations, it should be a narrative and creative nonfiction essays. Look what our experts have prepared for you to learn.
What Is a Creative Essay
As we said before, the creative essay should deal with forcing students to think creatively and broader. Creative nonfiction essays are about creating a story and telling it most interestingly and entertainingly. The ending should be unexpected. The plot should be interesting and engaging. And if you want to do creative writing essays, you love the fact that there are no restrictions on the topic. All you need to do is to be creative in your own way and style to stand out.
General Tips on How to Write a Creative Essay
How to write a creative essay if you used to those tight restrictions and borders of standard prompts? It is easier than it seems. You should keep in mind that this task is the most liberated from all you can be ever assigned with in college. Here are some steps you should consider if there is a desire to learn how to write creative writing essays.


Start with the topic: before any other step in your writing process, you need to come up with the main idea. You are free to write about anything you want.
Research: If you have decided to write about something that is close to your heart, you need to get as many details as you can. You can be totally into the topic, but there always is something more to find out.
Make a plan: think of the questions which your topic can answer on. Try to set your story to make it engaging and informative from the start.
Note all ideas: start taking notes about your story and even creative titles for essays from the very beginning. Not even a half of those ideas will take place in your essay, but it is better if you have a selection to choose from.
Create a raw draft: this part will give you an opportunity to try out different styles and methods of writing. The more diversity of both you have in your essay, the better it is. Work with your raw draft, make it logical, and after that begin creating the final version.
Creative College Essay Topics and Ideas
Let's talk more directly about the creative college essay topics. You can't start working before you choose your topic. It should be interesting both to you and your audience. It is the only way to succeed in all directions. Here are few suggestions to your creative nonfiction essays you can use a starting mark:
Describe an exciting event that turned your world upside-down.
Think of tendencies that can cause the end of the world.
Get a love story covered with some absolutely unrelated event.
Tell a story of a man who has succeeded fighting for human rights.
Describe a society controlled by Artificial Intelligence.
Tell about your favorite things and those aspects you can't imagine your life without.
What would you do if you became absolutely invisible for some period of time?
What would you do if you could live in somebody else's body?
As you see, the diversity of creative nonfiction essays topics can be absolutely huge. There are no limits, and you should get a positive effect out of it.
How to Write Creative Essay Titles    
Creating a title for your creative nonfiction essays is not the next stage after coming out with the topic idea. You can get a title at any stage of your writing and preparing process. Here are some tips for your creative essay titles:
It should be catchy – it may seem obvious, but it is a big deal. Not all students are aware how to create catchy titles and even how important it is. But you need to use every aspect of your article to catch reader's attention.
Try to summarize the entire story you have in just three words. Include those three striking and descriptive words and expand with a short phrase.
You may use a quote that describes or relates to the topic of your essay. It is not important who said those words, but its power and catchiness.
The main idea can become your title as well. But note that it should be still interesting to your readers.
3 Creative Writing Essays Tips to Polish Your Paper
You need to understand that breaks are very important in your working process. It is necessary to get a perfect balance between resting and writing. Your mental effectiveness is limited to some mark, and you should not cross that line too often. It is dangerous enough to do that as you are risking getting exhausted and bored. Then after finishing your essay do these three things to make it complete and polished.
Read your essay aloud for few times – this trick works great to check the tempo and structure of your paper. It should sound and read with the same tempo and flow through the entire article with no too obvious picks and delays. You just need to realize how it sounds to other people and how the entire flow goes.
Check the grammar and other problematic moments – grammar is essential to your paper's success. No one needs a great story that is written with lots of mistakes that completely break the whole flow. Use a thesaurus and default checker on your computer. Try to bring more descriptive moments to the game to make your essay shine and be diverse. Ask anyone who is into grammar great to check your paper too.
Ask your friend to read your article – it is impossible to notice every single mistake. It is good to have an option of asking your teacher, relative, or friend to read your paper and check all the risky moments there. Grammar, style, tone, tempo, facts – all these indexes are crucial for a successful paper. Another issue could be about the understanding and clearness to other people. You may stay a total genius in your field of knowledge and inside your team, but the rest of the world is just not into those things you describe in your paper. That is why it is important someone not related to your topic to read your work and say if it is clear enough to understand and to enjoy.
A creative essay example:
Creative Nonfiction Essays Tip from Our Experts
Most students love writing creative essays. But some of us got so used to all those restrictions and limits that come to creativity, we just can't think outside of the box. Our writing experts recommend trying a special technique called "jam write." It works perfectly to get rid of writer's block and expand your imagination. Just sit down and describe your topic with non-stop writing for at least five minutes. You may also ask our experts to help you out. Just place your order to get a professional help anytime you need.
Require academic assistance? –
Get it right here and right now!
Get a price quote & proceed with the order!