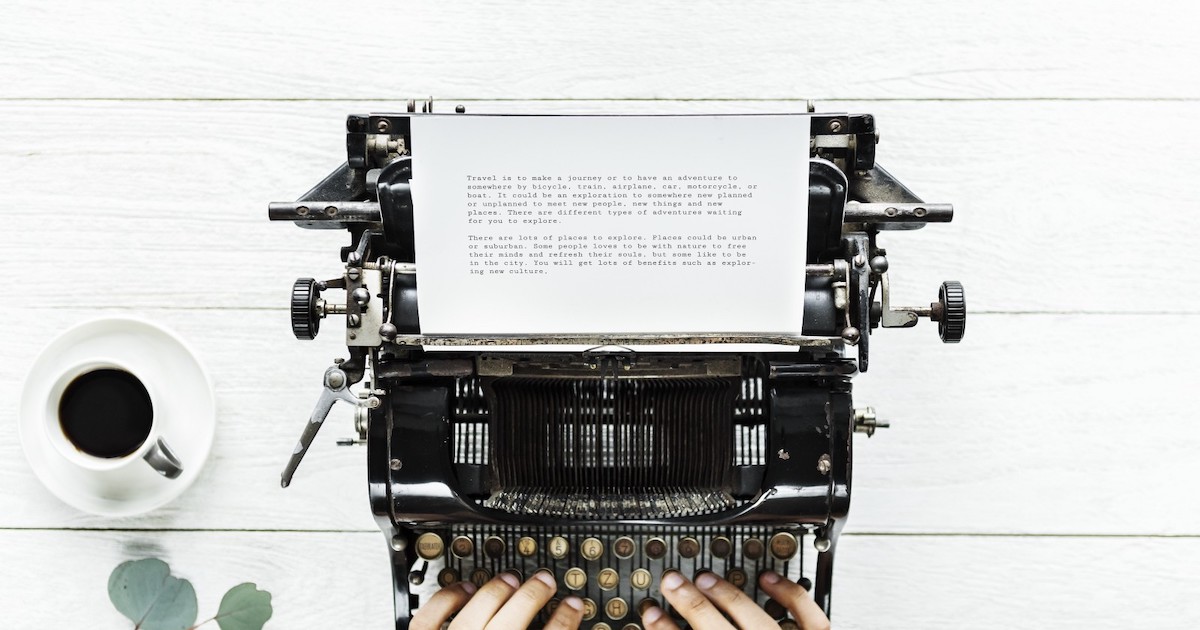 If you are a student - you will definitely face essay writing sometimes. It may seem to be an easy assignment at first sight. Every academic paper can be difficult to write due to particular features and problems. A 1000 word essay does not differ from the regular ones only by the number of pages.
It requires a more thorough approach to a topic, thesis statement, research, and content choice. In five minutes of reading, you will learn what mistakes a student can commit in such essays, how to avoid them and keep your audience impressed by a long text.
Our article will help you to pick:
The most suitable type of essay;
A proper subject and topic of your 1000-word essay;
An easy structure that will look natural;
Proper content for every page.
Before starting the text, prepare yourself for writing, choosing words. Get access to a library, read through the style regulations and find some inspiration by reading some successful essays. By the way, decide if you are capable of writing by yourself. If you are not sure you have enough skills or time, it is better to find some professional help online. Pick a good writing assistance website and get rid of possible problems.
Choosing a Subject and Type for a Thousand-Word Essay
Not every essay must have the length equal to a thousand words. To say more, you will not be able to write so much in some paper types. A good choice for such paper is an essay with academic content. Something that contains pure science and you do not have to expose your own thoughts and opinions much.
Professional essay writers assume that the success of every paper depends on the main task – to make the audience want to read it with interest and discuss it later. That is why it is difficult to manipulate a reader's attention with a direct dialog. Here is the first conclusion – narrative or expository essays with more than 300 words are not a good choice.
Take a look at argumentative or research essays. In these papers, it is easier to give away much content by mixing it with examples, evidence or life anecdotes. There are a lot of successful book report essays as well.
The subject and the field of knowledge also matter. Turn on your logical thinking. Whose long essays were exciting to read through? Politicians, philosophers, historians, biologists, etc. The most successful long essays ever written are mostly related to natural sciences and humanities. A mathematics thousand-word essay sounds boring.
When it goes about the topic choice, think carefully. You need to decide if you are able to describe something with a thousand words. Try to find complex topics with big potential to be discussed. Do not fall into specifics!
Otherwise, you will not find enough word material. An overstretched text is the best way to fail your assignment. Think about 'everlasting' topics and questions people still pick answers for – global warming, wars, relationship, political movements, human rights, etc. The second conclusion is here: write about those things people are ready to talk about for a long time.
Structure of the Essay
On the web, you will find a lot of posts that describe a proper essay structure. They are useful, but a long paper requires some essential clarifications. Everybody knows the main points of this type of text – the introduction, body, and conclusion. Proper proportions (1-3-1 paragraphs) are not a secret either.
In a case of a 1000 word essay, you have to make sure you have reserved enough space for the conclusion. After reading a long text people will need some exact and brief information. Here is what you need to do with your essay's structure:
Introduction (100-150 words)
Reveal some background and reasons for writing the paper;
Hook the audience with a fact, stats or an interesting story;
Present your thesis statement.
Body (700-750 words)
Devote one paragraph to one argument;
Supply each argument with important evidence and examples;
Go from the weakest argument to the strongest one;
The body is not a list of arguments, so tie the paragraphs together with logical connections.
Conclusion (200 words)
Remind the audience about the main points of each paragraph;
Sound your final opinion;
Prove or disprove your thesis statement with a couple of sentences.
Bibliography
Place a list of all information sources used to write the paper.
Arrange it according to the chosen citing format.
Some essays (research or how-to ones) may step out of the algorithm and have own structures. No one will blame you for using the standard template, but being specific can add some points to your grade. The deviation of the content can be observed too. A common conclusion of a research paper should contain the information how a particular work can help the future discoveries and how it fits into the modern system of sciences. The book reports must have some important information about the author, conditions and the time of the writing, etc.
Writing Tips: Mind Your Time!
Many people are curious about how long it takes to write an essay in general. The answer is complicated. In general, academic writing is a pretty time-consuming activity. While some people can compose a short paper in two hours, others waste a day after day without visible results. There are some independent factors you need to consider in case you need the best mark for a thousand-word paper. Let's arrange everything into a small list:
Finding all information sources can take the whole day if you are writing from scratch.
Reading them through – other 5-6 hours to underline useful and important things.
Memorizing and considering citing style regulations – 3 hours on average.
Writing itself – from a couple of hours to a couple of days, depending on your personal talents and writing skills.
Editing, proofreading, paraphrasing – up to one day, according to the number of mistakes.
Even professional writing services do not give away thousand-word essays in three hours. Other words when a question about writing is raised, do not postpone it till the last minutes. To make it easier, try to apply time management skills. You can compose a brief outline, a plan of your actions. Read through the resources on your way home or during rest. If you know what you will write about you will waste less time for an essay. Change your attitude to the assignment and treat it like a test of your skills to succeed.
Writing Tips: Important Things to Think About
Do you think the word count is the essence of a thousand-word essay? Do the font size or word double spacing influence the content of an e-mail? Obviously, not. That is why you need to have a proper priority order of things that matter in your essay. Here are the factors you need to learn:
Logically complete text. If you do not give away a complete paper, you will fail it, no matter how many words are in there. An incomplete paper spots you in lack of subject knowledge, but not words. Plus, it will not leave a proper feeling after reading. A writer will get not the questions he/she expected.
Uniqueness. Papers with plagiarism can do a bad favor. If a tutor spots it, no matter if you are the second Shakespeare, you will get a huge 'F'. On the web, you can easily find a free website that checks your text. Or you can find a reliable writing service with profound plagiarism control.
Lack of own ideas and thoughts. An essay, independently of its type, is a place where the author should present own opinion concerning the subject. It is fine that you understand how to use strange thoughts. The main point is about a complex difficult analysis and conclusions you give birth to.
Focus on the subject. Do you know how many times students fail the essays because of going into unnecessary details? In your essay, try to provide the audience only with the information related to the topic. Being excessive will consume all space for writing.
Clear sentence structure. Longer sentences will make your paper less understandable. The essay must be read easily, without thinking about the text. Managing without composite sentences at all is a great idea.

These are the most essential tips of a 1000-word essay writing. Use this guide and be ready to get the best grades for your compositions. Remember that the main rules and tips of writing will make a difference in the studies of yours. Do not fall into despair if you fail for the first time. Ask your parents, friends or mates from the school or university to read the paper – they will notice all mistakes. Practice makes perfect, and next time you will become a perfect writer.