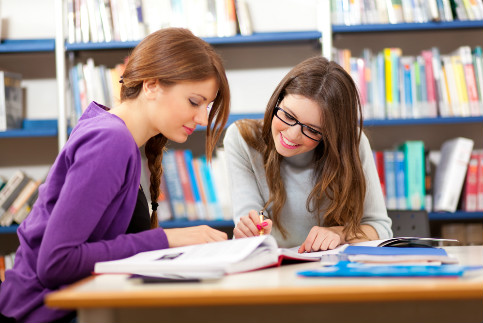 You may get a professional application-essay coach or college paper writer to have a personal statement completed according to the standards of your target university. Another way is to use some of the effective tips on writing admissions essays for college discussed in this blog.
Make your personal statement and additional application materials in one day
It is recommended to write college application essay along with the supplementary papers like a cover letter or job resume. A huge mistake is to write them all a day before the submission. Avoid to write even one page in one day – break the essay into the parts, and dedicate several hours each day to each of them. Although this type of writing occupies 1-2 pages only, students need a plenty of time to carry out a powerful college application essay. An outline and schedule may help to catch up with the deadline. It is better to start working on your admissions essay ahead to avoid problems with procrastination and other time management mistakes.
Set your social pages on, keep your phone next to you
It is difficult to learn while your favorite devices are disturbing you all the time. A college admissions essay requires, even more, attention than any other school assignment like lab report or book review. The biggest mistake to avoid is having your mobile phone or social networks in front of you. Let these devices rest while you write your ticket to college or university. You need to focus on your story. Irrelevant information will distract you from important ideas. You risk conducting mistakes when messaging along with working on your essay. Avoid setting your TV on as well.
College acceptance rates are falling every year. Thus, instead of wasting time on your gadgets, focus on writing an effective admission essay.
Try to be someone else
You can write about another person you know pretending to be him or her. You may rewrite the application essay you find online, but every mistake done by another person will become yours too. Avoid lying about your achievements: even if you win, you will be revealed during the first year of college. Besides, the admissions board may ask you about the details during the interview. There is no way to avoid this application stage. You won't be able to recall the essay written by another person.
Find the best topic even if you don't have an idea what's it all about
Another mistake every student should avoid is working with the topic he or she does not know really well or has no pure interest. Applicants write college admissions essays for particular schools, so they avoid getting into the institutions they don't like. Thus, it is a mistake to talk about the protection of our environment or baby boom if you don't care about nature or babies. Focus on the things you like and wish to research (e.g. religion or government). Otherwise, you risk conducting many mistakes.
Forgetting to share your personal experience
It is a bad idea and mistake to talk only about the things related to your future degree and target university. Avoid telling the audience too many details about your hobby unless it is connected with the selected degree program. Your essay should serve both as a resume and response to the university's requirements. Try to find a compromise.
Leave the answer to question out of sight
The goal of any application essay is to provide a clear answer to the questions set by the university board. If you involve a thesis statement, don't forget to include some good arguments to support it. It is a big mistake to leave any questions set by you without replies. It is better to avoid ending up your essay with the question as well.
If you want to write a good admission essay for any college or university, you need to pay your attention even to small details like your skills and internship activities. You should also avoid the mistakes mentioned above. The last way to get a well-organized admission essay is to order it from the professional personal statement writers.