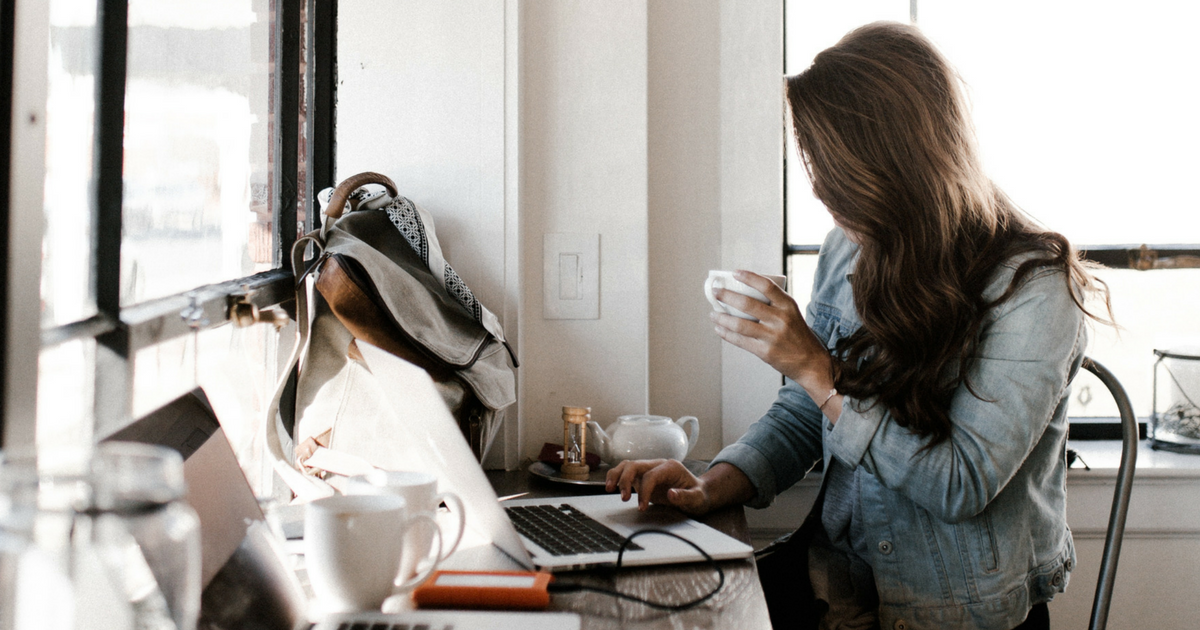 Need to write a resume, and don't know where to start? Don't worry because this task isn't easy and many people, including even scientists and politicians, find it hard to send a perfect resume when applying for jobs. Use good resume writing tips that will land you a future interview.
What a resume is?
A resume is a summary or document in a few pages written to provide companies with relevant information to show how your professional qualifications, listed accomplishments, personal traits, strengths, previous work, profile, and educational backgrounds match specific positions. Its basic objective is to grab attention, leave a positive impression on a potential employer, and market you as a top candidate.
Creating the best resume content will get you a great job. This task isn't difficult if you look for free resume writing tips and samples to avoid common mistakes, cover key points, and simplify the entire process. Choose the best examples and resume writing tips online.
What a resume isn't?
The above-mention definition is broad, and it's helpful to describe what a resume isn't to write the best one easily:
Your work history and responsibilities;
A list of irrelevant awards, skills, and certification;
A CV, cover letter, or curriculum vitae;
The only thing that you need to receive your approval from the company.
Your resume is a description of excellent qualities and selling points. Use effective writing tips to give a manager more related details to explain why you fit and convince to hire you instead of many other candidates. Your resume is the showcase that displays you in the best light.
Resume formatting rules
Check these writing tips to choose the right format for your resume before making any plan, listing your professional story, or sending it. There are specific factors that every job applicant should consider. Some resume formats can help you highlight industry experiences, while others are better at marketing your unique set of skills. What are the most effective ones? Learn more about them:
Chronological;
Functional;
Combination.
Chronological
A chronological resume is great if you need to display your educational and working history to add more choices for any experience level. Use it to do the following:
Show your upward career mobility;
Share your career progression over years;
Apply for the job similar to the ones on your resume.
When it doesn't make sense? This resume format won't do any good job if you:
Change jobs regularly;
Have large gaps in your employment history;
Switch fields or start a new career.
In a chronological resume, start with the most recent position and list the least recent one at the bottom. Feel free to use a generic template and writing tips.
Functional
The main point of this resume format is to focus more on your specific accomplishments, technical or other skills, accolades, etc. To follow this format, post your career highlights at the top and place your working history at the bottom. It's opposite to a chronological resume. It's a perfect solution for all freelancers, project-based workers, or any person coming off quite a long career hiatus. Benefit from this resume type to:
Change fields or careers;
State your set of skills or accolades displaying them;
Go back to work after any long period of time.
When it's not worth following this resume format? If you:
Need to make it clear that you climbed the corporate ladder;
Are an entry-level candidate with only little working experience;
Lack professional certifications or skills.
Why shouldn't entry-level applicants send it? That's because they need to sound straightforward about their lack of experience and valuable internships should catch the eyes of potential employers. Keep reading helpful writing tips.


Combination
Like its name indicates, this type is a combination of chronological and functional formats, and it's suitable if you need to show a mixture of your experiences or skills. This resume design will matter for employees who prefer to highlight their specific set of skills and how they worked to build these abilities. When should you use it? Follow this resume format to:
Show your managed or developed skills in a particular field;
Prove that you're extremely professional in the area you're applying;
Change current careers or industries, such as sales.
Don't use it if you:
Lack specific experiences or well-defined professional skills;
Are an entry-level candidate;
Need to make your educational backgrounds stand out.
Still confused? In simple words, every resume format is suitable for a specific group of job seekers who need to use effective writing tips to succeed.
Resume organization and structure
Put your relevant information in order to end up with a winning resume and job interviews. Remember to compose every section correctly. How you present them and what you include in them will depends on your personal preferences and chosen resume format. Don't forget to use efficient writing tips.
Contact information
In this resume section, give data on how hiring managers can get in touch with you and include the following details:
Name (use the largest font);
Phone number;
Address or location;
Email;
LinkedIn profile;
Digital portfolio link, website, or web address.
After your name, other details can be smaller in size. They are for references after hiring managers choose candidates, and you shouldn't worry about them missing this information in the text if your fonts are a bit small. Take a few minutes to review simple resume writing tips.
Resume Introduction
There are different resume introduction styles, and they all fit different employment situations and offer effective tools to highlight skills and provide specific information.
Summary of qualifications
It's a list of bullet points that tells employers why you qualify for a given position or a descriptive and clear summary. Avoid being vague when writing this resume section. Use it if:
Jobs require specific skills or abilities;
You have a lot of experience;
You have several skill sets to display in your resume.
Don't use it if you:
Have no major certifications or accolades;
Lack experiences;
Are entry-level;
Have a single skill set to highlight.
What is a career objective?
This resume part is more about what you'll do. A career objective doesn't take a lot of space (a few concise sentences) and it's effective for all entry-level applicants. Use it if you:
Graduated from a university or high-school;
Are an entry-level candidate;
Lack the necessary industry experience.
Who shouldn't use it? Skip this resume part if:
You have a lot of relevant job experience;
Job listings ask for quite specific skills;
You apply for a project.
Professional profile
It requires you to display qualifications and skills if you:
have specific skills that will provide you with competitive advantages;
Can highlight major career achievements in your previous work;
Apply for a job similar to previous positions.
Who shouldn't use it?
People with no major professional accomplishments;
Candidates with job experiences that can speak louder than their skill sets;
Entry-level applicants.
Professional experience
It's the most significant part of any resume. Most hiring managers look for it. That's why it's critical for you to write this resume section well and ensure that every position clearly sets apart from others.
Bullet points
Under every job, include a few bullet points to illustrate your responsibility level, accomplishments, and experiences in a resume. It's not a list of duties. Strong bullets highlight your professional qualifications. Use resume writing tips to cover these parts and get the attention of employers:
Include quantifiable points;
Start with action verbs;
Contain relevant responsibilities or accomplishments.
Education
All hiring managers look at educational backgrounds and you need to correctly display them in your resume to succeed. Keep this section direct and simple. What to include? Consider this basic information:
Your institution, college, or school name;
City and state;
When you graduated;
Your degree and test scores.
Extra sections
There are some other sections that you need to cover in your resume, including:
Technical, soft, and other relevant skills;
Honors, awards, or activities;
Licenses and certifications;
Publications (published stories, books, or articles).
What to do next? Follow helpful writing tips to make things polished. Pay attention to stylistic factors, page numbers, font styles and sizes, word count, jargon, lines and breaks, or margins to send a perfect resume. Proofread it to eliminate all mistakes and typos.
When to get expert assistance?
If you still need help with your resume, turn to our professional team where each writer is ready to solve your problems. It takes a few seconds to order our custom services. The best part is that they will save you a lot of time without costing a lot of money.