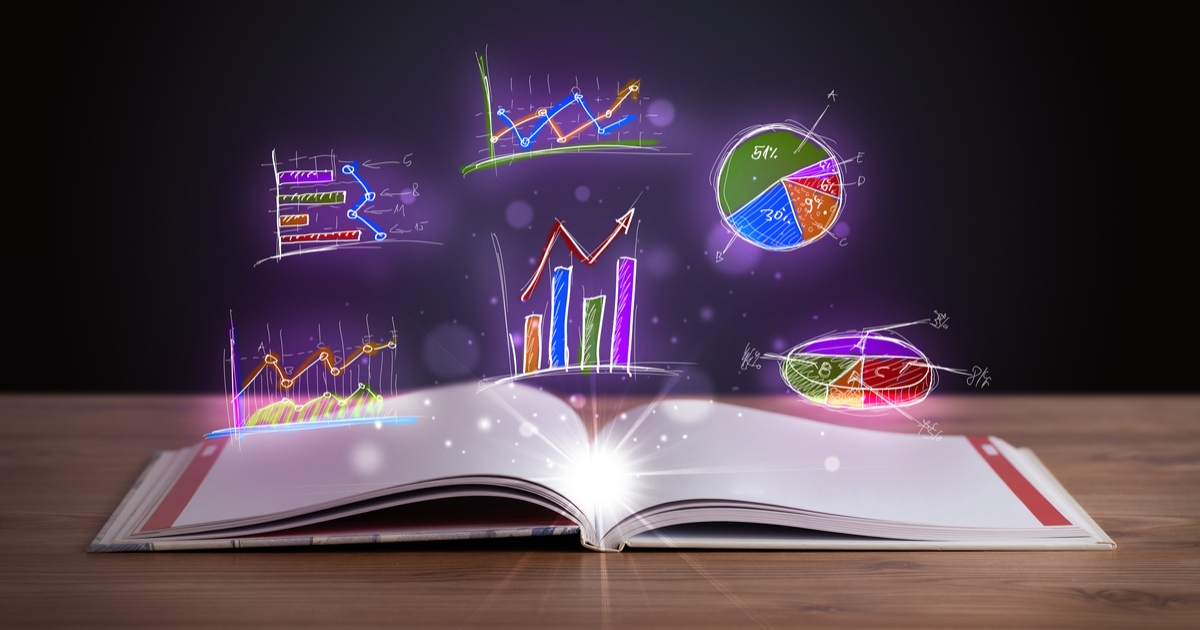 Searching for a way to study without spending a lot of time on it? Want to acquire education without your regular life being affected? Looking for an alternative to full-time education with more flexibility so that you could combine it with your work? We have something for you over here - online learning will be just a perfect solution for those who do not have enough time for attending school, university, or college.
If there are no educational establishments of your interest in your residential area, there is no need for you to go to another town, country, or continent. You can find any information on specialized educational platforms, mobile applications, and online universities. For your sake, we have done research and compiled the ultimate list of top resources offering free, cheap, and quality courses.
1.

What Is Online Learning?

The phenomenon of online learning (e-learning) is getting more and more popular today; it is gradually replacing traditional ways of obtaining the education. So what is the essence of e-learning? What makes online learning so special? Understanding e-learning is simple. It is based on using electronic technologies to access the educational curriculum outside of a traditional classroom, like IT online courses, language courses etc.

What does it all give to you as a student? Online learning allows you to get education while staying at home or in a different country. Besides, there is also an opportunity of workload and schedule self-regulation as well the possibility to study at your own pace. Nowadays most of the subjects can be studied at home with different online classes. There are existing even online piano lessons for those who discovered that music is their passion. What is more, you can combine your online studies with work and save money on reduced costs and free availability of some online courses.

Some people have doubts about the effectiveness of online learning. However, world history proves the independent study to be very efficient. With e-learning, you can perceive and remember more information than when listening to lectures in classrooms with a large number of students. You do not have to adjust your lifestyle and learning speed to any schedule, other students, or academic programme.
History of Online Learning Development
There was always a need for people to get knowledge and skills independently. It all started from "correspondent education" and evolved into e-learning. The technological inventions of the 20th and 21st centuries have caused a significant breakthrough in this area. This all gave birth to what we call e-learning. Thus, you can today benefit from absolute flexibility and availability of education.
2.

Online Learning vs Face-to-Face Education

Many people are expecting online learning to substitute traditional face-to-face education. And it is a fair point. Taking into account all the benefits of e-learning, it will soon become a predominant form of education. Nevertheless, it is hardly possible that classroom education is long gone. Both educational approaches have some advantages. Let us dig deeper into the matter.


Online learning gives total freedom to students. What does it mean? It means that you are not anymore attached to any geographical location or time frame. You are absolutely free to decide on when to study and do not even have to leave your home for that. E-learning allows you to use your time with the maximum benefit. You are free to combine studies with the work or personal affairs; you can even study while being on maternity leave or vacation. What is more important, it is e-learning what teaches students how to work independently; it stimulates for the development of analytical thinking and result-oriented approach.
In the conditions of the modern labour market, you are expected to know all the trends and technologies in the field of your proficiency. And traditional education is hardly able to keep up with all the new trends. This is where online learning comes into play. You can find all the latest information online, regardless of the topic you are interested in.
If you are interested in your within-post career development, face-to-face education will not work for you. You will have to adjust your working hours to the course schedule, which may negatively affect your performance. On the other hand, e-learning will help you kill two birds with one stone. You can even study at your workplace on the way to the office.
Although online learning expands the boundaries of the education process, its classroom alternative has some practical benefits to the learner as well. For example, traditional education promotes soft skills development. When studying in a group of students, you learn how to be a part of a team, communicate with your classmates, share feedback, etc. Such personal contact is totally excluded in the case of online education. What is more, there is more benefit from practical assignments when they are done in person. For example, if you are taking a course on public speaking, acting, or surface chemistry, online learning will be least effective for you.
All in all, it is obvious that e-learning has great potential and will become even more popular in the future. However, the classroom education cannot always be replaced with its online analog. So before assigning to the course, take into account the educational material to be studied and only then decide on the learning format that will work the best for you.
3.

What Does Online Learning Bring to Students?

There has always been an ambiguous attitude toward online learning. Despite its growing popularity, distance education has been viewed with caution and distrust by some people. However, it is today booming universities and businesses to recognize the benefits it brings to students. No surprise that e-learning is expected to deliver revenue of over $37 billion dollars by 2020. Let's dig deeper into how you can benefit when taking an online course.

Online learning makes education available to anyone. You can acquire extra knowledge while attending school, get trained in your workplace, participate in ongoing training to keep your knowledge and skills relevant in today's fast-paced business world. What else can you get from e-learning?
Ability to study at any time - With online learning, you can independently decide when and how much time to spend on studying the material. Thus, you develop an individual training schedule yourself and plan your time accordingly. Some educational institutions offer their students the opportunity to postpone their studies for a long time and return to them without having to pay for educational services again.
Ability to study at your own pace - You do not need to worry about being behind the grade level. You can always return to studying/ analyzing complex issues, watching video lectures, re-reading the correspondence with the teacher as many times as necessary. The main thing here is to successfully pass intermediate and final certifications. According to the Class Central report, more than 23 million people assigned for online courses on MOOC (Massive Open Online Course) platforms in 2017. The major universities, such as Harvard, Yale, and MIT, are also following the trend and provide students with access to the same educational material available to those attending universities.
Ability to study anywhere - You can study without leaving your home or office, from anywhere in the world. To start learning, you must have a computer with Internet access at hand. The absence of the need to attend a school/ college/ university on a daily basis is a definite advantage for disabled people, those living in hard-to-reach areas, serving sentences in prisons, and parents with young children.
Study on the job - You can study at several online courses at the same time, get another higher education, or combine your studies with work. To do this, it is not necessary to take a vacation at the main place of work or to go on business trips. There are educational organizations that provide corporate training (advanced training) for employees of companies and civil servants. In this case, the study does not interrupt the work experience, and the studied issues can be immediately applied to work.
High learning outcomes - As research by American scientists shows, the results of online learning are not inferior or even exceed the results of traditional forms of education. It is the independent work what facilitates the new material memorization and understanding. What is more, the ability to immediately apply knowledge in practice (at work) helps to consolidate it in full.
Mobility - During e-learning, the communication with tutors is carried out in different ways: both online and offline. It is sometimes more efficient and faster to consult with a tutor via email than to schedule a face-to-face meeting.
More accessibility of training materials - The problem of textbooks and training manuals storing/ accessing is unknown to students who study remotely. Access to all necessary literature is opened to you after you register on the official website of the college/ university or receive study materials by mail.
Online learning is cheaper - If you compare getting the education on a traditional commercial basis and its online alternative, the second option will be by far cheaper. You do not have to pay for travel, accommodation, etc. Economizing those precious resources, you have more opportunities to do things you need to do, for example, have an appointment with a doctor or go on a PTA meeting.   
Learning in a relaxed atmosphere - Intermediate certification at any online course takes the form of online tests. Therefore, you have less reason to worry about meeting with teachers at tests and exams. The possibility of subjective assessment is excluded: the system that checks the correctness of the answers to the test questions will not be affected by your progress, social status, or any other factors.
Individual approach - With traditional teaching, it is quite difficult for a tutor to give the necessary amount of attention to all students in a group, to adjust to the pace of teaching to each of them. The use of online technology is most suitable for elaborating an individual approach.
Maintaining professional edge - Upskilling is becoming increasingly important today. It is what makes you a highly compatible candidate on the labour market. So if you want to constantly upgrade your skills to perform better in your current role, online learning will help you have more potential for promotions into higher levels. Become more competitive in the marketplace with online learning.
Online learning is mutually beneficial for all involved in the process since its advantages are varied across all spectrums. Companies can use e-learning approaches to train their staff in new products, business innovations, or software solutions. At the same time, online learning help students acquire education with less financial and timing expenses and let them differentiate themselves from the competition.
Overview of Opportunities to Get Online Education
To acquire knowledge, it is not necessary to go to college/ university or leave your home. You can stay in your cozy apartment and use your pc instead. Modern technologies allow for the self-organization of the educational process. Thus, you are not dependant on other people and manage everything yourself. Here's how it works with e-learning and what options you have today.
4.

Online Courses

MOOC platforms are gradually gaining popularity around the world the last few years. They were the main educational trend of 2016 and will not lose their popularity in the nearest future. Coursera, EDX, XuetangX, Udacity, FutureLearn, and other large online resources with diverse online courses are filled with educational materials from the most prestigious world universities.

The main distinctive feature of these platforms is that anyone can remotely get knowledge of the subject of interest there. The prevalence of this phenomenon proves the fact that some universities begin to actively integrate open courses into the educational process. Some allow passing exams on MOOC platforms; others even open undergraduate programs in the MOOC format. For you,  to choose the best course for online learning, we have prepared a rating of top best MOOC platforms.

Started by Harvard and the MIT, the EdX platform now contains online courses from about 30 universities from all over the world. Unlike the other course providers, edX is a non-profit organization, so you can take a course for free there. All you will need to pay for is for obtaining a degree (if you need it).

Overall, EdX offers their students five different types of courses:
EdX verified courses - these grant you the certificate of course completion;
XSeries programs - these are a series of courses that are also verified and provide students who have successfully complete them with a certificate;
High school courses - these are targeted toward college applicants who want to be college ready;
Credit eligible courses - these work in partnership with some educational institutions and help you earn college credits;
Professional education courses - these are geared toward working professionals who want to acquire new skills. Successful course completion imply for issuing for a personalized Professional Certificate of Achievement.


All the video lectures are accessible via YouTube and can be downloaded for offline learning. The platform interface may seem to be complicated for first-time visitors with such a big variety of online course, but with the time, you will easily navigate the website.
Everything is easy on Khan Academy. Being a free of charge tutoring website, YouTube channel and a mobile app, this e-learning platform was created back in 2006 to provide each person from any country of the world with accessible education. On the website, you can find thousands of videos created with an educational purpose. All of them are accompanied by practice exercises and immediately evaluate your level of knowledge. 
Most videos on Khan Academy are shot in the form of lectures accompanied by drawings on the electronic blackboard. Each platform user can choose a subject he is interested in and the level required. On the website, you can take a course on Math, Science and Engineering, Computing, Arts and Humanities, Economics and Finance, as well as many other areas.   
Coursera was officially launched in 2012 with two Stanford professors leading the project. Seven years have passed, and today the platform boasts of an audience of over 25 million students and $146.1 million in funding. It has over 150 university partners from 29 countries (such as Stanford, Princeton, Yale, the University of London, HEC Paris, etc.) and more than 2,000 online courses.


You can take any of them for free and pay for the certificate only. If you want to take a course without a certificate fee, you can choose the "Audit" option and pick any course from the list. Unfortunately, course fees are not immediately shown on the Coursera course pages. A good thing about Coursera is that anyone enrolling a paid course gets access to a 7-day trial period. What is more, the website interface is very intuitive, so you will hardly find yourself lost on a platform.
FutureLearn is a UK-based MOOC provider, which is run by Open University and is extremely popular. Launched at the end of 2012, the platform today hosts more than 7.1 million learners. FutureLearn cooperates with over 100 partners from all over the world, whose courses are available on this platform.
The platform covers 49 programs, with only 23 being open to the general public. The cost of the publicly available course ranges from $130 to $1,800, assessment fee including. The courses and programs at FutureLearn are quite broad and diverse - ranging from foreign languages to management, etc. They also vary in length with most courses lasting 6 to 10 weeks. Some of the most popular programs offered by FutureLearn are Big Data Analytics, Finance Fundamentals, Social Enterprise.
Many HR specialists are already paying close attention to certificates of the above online courses when hunting specialists. In the coming years, the presence of such certificates will most likely be a prerequisite for obtaining a prestigious work.
Search for Tutors on the Internet
The pace of life all over the world is growing rapidly; the competition is increasing, so it is often pointless to spend years studying at a university. It is better to hire a tutor, who will select the program based on the level of knowledge and the specific needs of the student, build a convenient training schedule.
Microtraining for Obtaining Concentrated Knowledge in a Short Time
The amount of knowledge available to humanity is growing so fast that university programs have become obsolete before the student graduates. Therefore, short and concentrated online courses focusing on one aspect of professional knowledge or on a specific skill are now of particular importance.


You Can Learn While Playing
A popular trend in online learning is gamification. This is the application of game approaches outside the game. Besides the fact that such training seems much more interesting to participants, students emotionally experience the learning process, which has a good effect on the results. In addition, gaming training builds an effective balance between the information assimilation, the multimedia component, psychological immersion, and practical consolidation.
Universities Are Already in Your Smartphone
Nowadays, you can study art history (Artsy, The MoMA App), anatomy (Anatomy 4D), chemistry (The Periodic Table of Videos), astronomy (StarWalk) using special applications. And this is not to mention the applications of resources such as TED and Khan Academy.
The major universities and colleges are trying to keep up with modern trends and technologies. They create the most favourable studying conditions to their students and develop mobile applications, which anyone can use to access any information and study online. Having tested the most popular ones, I have compiled the list of top three my favorites:
ISU Mobile - it is an app developed by Indiana State University, which makes the admissions process a stress-free procedure for students. Using the application, you can access admissions module, explore a wealth of information, and see some helpful links.
CarolinaGo - University of North Carolina at Chapel Hill has developed an application to engage students in unique and meaningful ways. The solution not only helps students navigate the campus; it also facilitates learning.
UniDosh - the application was launched in Jan 2017 by students from Manchester Metropolitan University and Nottingham Trent University. It works as a "find a tutor" platform, allowing students both sell and buy tutoring assistance.
Education is becoming more modern. Online courses are equated with in-person classes; universities use augmented reality technology; electronic textbooks are replacing conventional ones. Online certificates and courses on LinkedIn replace the old-style paper diplomas, and universities provide an opportunity to get a full-fledged education remotely. More prospects of online learning to come in the future.
Future of Online Learning
The history of online learning development is directly related to the advancements in technology and communication systems. A lot of high tech inventions are to happen in the near future. Thus, online learning will continue to gradually integrate with the traditional education, resulting in the two coming into balance with each other.
The appearance of various motion and pressure sensors, as in the Oculus Rift, will make the education process the maximum gamified and interactive. The development of medical technology will also allow the creation of new training systems. In particular, sensors that enable an artificial hand of a disabled person to move, obeying his thoughts, will provide the basis for controlling the movement of a student. For example, with the help of VR and AR, it will be possible to train the hands of novice pianists.
Online learning is the future of education at all levels, but especially in higher education. The concept of easy-to-get education will pick up speed, with other trends taking more and more popularity:
Mobile learning - instead of using laptops and personal computers, students of the future will be able to easy to access online courses through a smartphone, with special educational apps facilitating the instruction.
Adaptive learning technology - individual approach is what important for quality education. It is what sometimes lacking in traditional online education. The issue is expected to be fixed in the future - online platforms will be able to adapt teaching material and strategies to individual learning needs, styles, and progress.
VR and AR - Virtual and Augmented Reality are the most awaited solutions to be implemented in e-learning. The two have exciting possibilities in the immersive learning space. So taking on VR glasses, you will be soon able to travel around the globe thus studying geography or try your hand at making surgeries.
Intelligent assistants/ chatbots - The popularity of Siri indicates that people are now looking to explore intelligent voice assistants. The trend will continue to dominate. So in the nearest future, we will be able to search for any information or online courses with our voice. There will be no need to long navigate the website searching for a piece of information.
Gamification - Game-based learning will continue to be an important trend in 2019. Organizations will invest in specialized educational games or their custom courses gamification to retain learner interest and ease information perception while having fun.
With more than seven million students currently enrolled in online learning programs, there is a big future in e-learning.



Final Say
Today's high school and college diplomas are based more on how much time you spent in class rather than reflecting your actual performance and knowledge level. In my opinion, it is a sad reality, which is now starting to change gradually. With the advent of online learning, people have started to approach the aspect of education differently. They put education quality and time spent on acquiring it as their top priority, assigning to online courses.
E-learning allows students to obtain quality education with less material and timely expenses; adjust the educational process and schedule to themselves. If a student wants to attend Oxford business lectures but lives in a different country or continent, then online learning puts them in the room. There is no need to spend time and money on your trip; you can organize a classroom in your apartment.
What is more, a great variety of platforms and courses available on the Internet today will provide you with plenty of options to choose from. As an alternative solution, you can hire a personal online tutor or download a mobile app and have your personal online tutor in your pocket. Future trends in e-learning, as well as modern technological advancements, will the make the process of obtaining education even easier. Virtual reality and other interactive forms of education will greatly contribute to that.