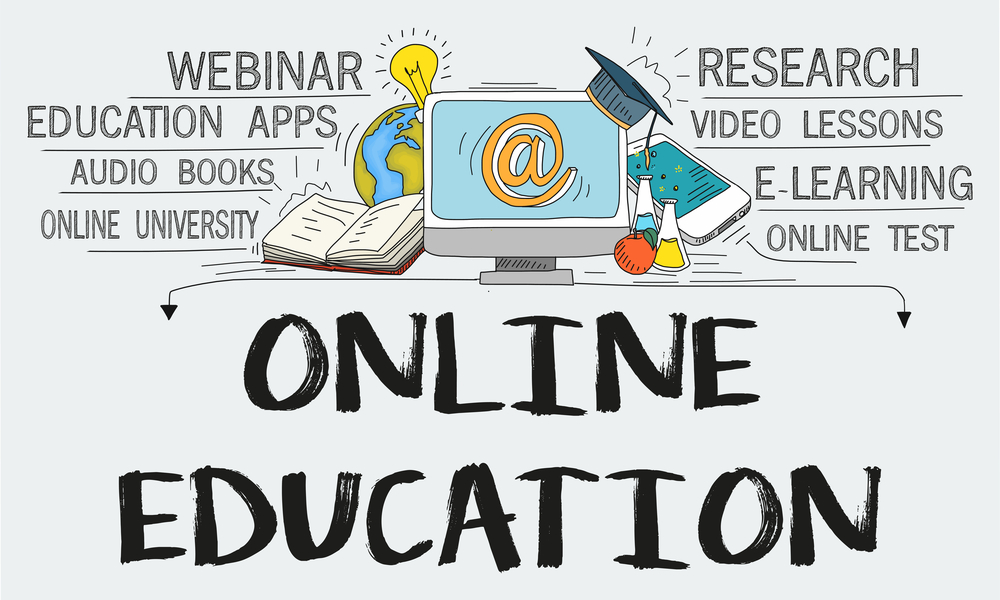 During the worrisome times of the coronavirus pandemic, online education is seen as an essential way of keeping students in all affected countries safe and engaged in learning. Online education was praised by many as an education of the future, those numerous universities and colleges resisted to go online, we are all now forced to be where no one could have predicted!
Historically, crises of various nature always revealed the strengths and weaknesses of different parts of our life. Education and online education, in particular, are also tested for endurance. Current events have shown some of the critical weaknesses of established online learning practices. Still, they have also pushed toward developing more evidence-based techniques and solutions that can help students and teachers alike!
Challenges of online education
While online education was gaining popularity during the past decade, significant universities largely rejected the trend and only adopted a handful of online classes. However, sudden large-scale cancelation of on-campus classes came both as a wake-up call and a shock. Thousands of teachers and students realized their utter unpreparedness to teach and learn in a remote mode. Neither lectures nor materials were adjusted to be shared online. Coronavirus pandemic acts as a seismic shock leveling down the conventional approach to education and exposing the digital divide that many still face even in the second decade of the twenty-first century.
Digital Divide
We can categorize the digital divide as a manifestation of different economic, social, and cultural factors that contribute to a lack of adequate access to digital means of communication and learning. The current coronavirus crisis forced thousands of students who don't have permanent housing or access to the internet to pause their education until and if the situation improves. Quarantine and self-isolation further prevent students from sharing their devices and learning together.
Let's not forget that not everyone is a tech guru! Not all students have a strong understanding of the technologies required for online learning. Even digitally-savvy students may lack the skills needed for online learning. Moreover, many students will only have access to education only on their phones, which they may use for other, more essential needs. If they have troubles communicating through email they can always get some tips from Outlook AppIns. 
Students who did not sign up for online courses before the coronavirus outbreak cannot be forced to have a computer, printer, or a video camera. Thus, forcing everyone to participate in video lectures may not be possible. And don't forget about limited data plans - those don't help either.

Also Read: Ideas To Organize Virtual Graduation Ceremony
Lack of real-life interaction
Many students experience symptoms of depression resulting from forced social deprivation. Not all of us can sustain in a good mood and continue to learn while not in a class setting. On-campus learning has proven its effectiveness in supporting students emotionally. Being in the presence of your peers contributes to learning outcomes and general emotional well-being. Unfortunately, many students of all ages now find themselves at a disadvantage due to closed campuses.
Coronavirus itself
Though scary it may be, some of the students may get sick, or will take care of sick relatives. The disease is a novel one, and countries around the world are racing fast to develop a vaccine. Meanwhile, only symptomatic treatment is available. Teachers and educators have to acknowledge this grim reality and adjust to it. Maintaining wellness of their students is part of their responsibilities as they spend a lot of time together. Those who take care of sick close ones will dedicate most of their energy to caregiving and assistance, having only a fraction of the time to commit to learning.
Best Online Education Activities During Stress
Needless to say that the current push for online education is rooted in a unique global struggle to fight the pandemic. With that in mind, most educators and scholars are trying to devise the best learning processes that will address both the collective stress shared by many and the need to advance the curriculum. So what are the best practices according to experts?
Online content creation - Teachers are advised to emphasize on available free online creative writing tools such as Google Classroom to inspire students to write more in a collaborative environment. As more and more colleges and universities advocate in favor or relaxed learning agendas, it is essential to focus on crucial learning skills, namely - the writing!
Multimedia presentations - This tried and true way of sharing information is as vital as ever! Visually-rich presentations help students to share what they have learned during the semester and to improve on what they may not understand fully yet. Better still, some multiple websites and services allow students to create complex and sophisticated presentations tailored to their needs!
Polls, surveys, and quizzes - Setting an online poll or a quiz is as simple as it gets! These invaluable tools, if used instead of full-scale exams, can alleviate the stress and test student's knowledge. What is more, there are countless solutions to create an elaborate poll and share it with others!
Educational games and simulations - Games and simulations designed to educate have already been here, but in an environment ripped apart by a coronavirus, they are becoming a great way of engaging in learning in a fun way. Different educational simulators and games are ranging from National Geographic Kids to PhET interactive simulations that include chemistry, engineering, and physics simulations.
Video conferencing - Depending on access and bandwidth, you can rely on a plethora of built-in and free applications such as Zoom, FaceTime, and Microsoft Teams to organize web meetings and lectures.
Recommendations for online education during emergencies
The breakneck speed of adapting to online education saw many teachers trying to translate face-to-face teaching to an online environment in the most literal way possible. Though it is possible to understand that using preexisting curriculums seems the most natural thing to do, the reality of online learning during coronavirus pandemic calls for a different approach. Educators and psychologists are bringing up the issue of doing a bad job at online teaching. And they ask everyone to do just that - do a lousy job at online education!
As the specialists argue, students are already exposed to unprecedented amounts of stress, adding more stress by maintaining a rigid and demanding curriculum will only make things worse. Moreover, creating an excellent online course usually takes a full year of meticulous planning and trial runs, so teachers should understand that high demands of conventional on-campus learning are not realistic and even detrimental. Several recommendations were made to help teachers and students adjust their practices for the current time.
Relaxed Requirements. Teachers should not expect of their students the same level of learning performance they were capable of before the coronavirus pandemic. By downgrading the requirements, it will be possible to keep students engaged and doing their best.
Synchronous work is no longer possible. Staying at home also means that everyone will work at their own pace, dictated by a myriad of factors. Thus, students should not be expected to show up for activities at a set time.
Real-time lectures are better than recorded. If you can opt for real-time lectures as they are more engaging for those students who can tune in. Share recorded materials afterward.
Promote cooperation between students. Even though not at a campus, students can still benefit from collaborative activities. Shared learning experiences, even remote ones, are able to induce interest and promote better learning outcomes. Students can and should create their own learning-oriented group chats that are well-suited for group assignments.
Exams and tests should be taken twice. Unless everything goes smoothly, which is highly unlikely, some students will not be able to take exams at a set date and time. Technical issues and the lack of time may and often will hinder their ability to show for the exam. Having an alternative date for exams is a great way to make them as stress-free as possible.
Let go of online proctoring. Keeping track of students using online tools and requiring them to make self-recording is not only contr-productive in the current environment but also borders on unlawful practices. Students never signed up for any form of online supervision when they enrolled in a class; as such, they should be exposed to questionable proctoring practices.
Emotional and extracurricular support. With coronavirus raging across the globe, most if not all of us need emotional support and reassurance. Some students lost their jobs that sustained their education and are now facing an uncertain future. Others are outright scared and cannot focus on learning. With that in mind, it is wise both for students and teachers to share as much helpful information as possible. This information can include insights on loans available in your states and communities, healthcare facilities, online counseling, and others.
While this advice differs significantly from what is normally associated with online education, we are dealing with a situation that is far from normal. Coronavirus pandemic defines normal and tests our resolve. Yet, we can still maintain some aspects of our lives, namely education, as intact as possible. Online education, while not perfect and prone to numerous setbacks, is the most suitable way to go forward these days!
Stay safe, and wash your hands!