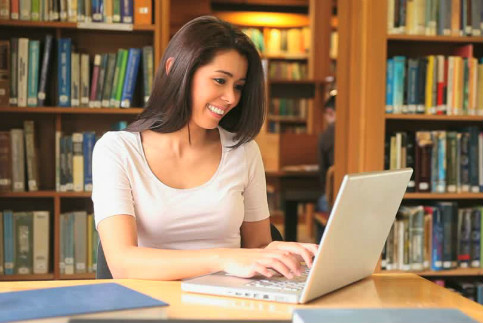 It seems that writing an essay is not the biggest deal for the students any longer. Most of the young people confess that most of their problems are associated with developing a bibliography. We would like to remind you that this part reflects the information on the sources used or cited throughout the paper.
If the process of writing a bibliography is what really grinds your gears, this information is right for you.
A bibliography is also known as a reference page or works cited. The both names make sense as it's about referencing all sources that the author has used in his paper. Some of the sources were used just like the treasury of information while others served as the places to grab quotations from.
The Components of Bibliography
The first step to learning how to write bibliography is to memorize the elements that have to be included. Explore each book or whatever you choose attentively. Your reference page or footnotes must recall:
Title of the source
Full name of the author (depending on the writing style, you should either write full names or last name with initials only)
Publishing date
Publisher
Number of issue, volume, etc. (if mentioned)
Number of pages (not necessarily in some formats)
As a rule, the information on the book or any other source should be put in the chronological or alphabetical order. It often depends on the preferred writing style as well. To make it easier, simply download and study paper formats guides that can be found online for free. There are also free citation generators, which are, however, less reliable than online writing services.
The title of each book, magazine, article or website has to be capitalized. The title of the published must be capitalized too. You might add the link with the help of the word 'retrieved' to your bibliography in case you used any internet pages as your sources.
Writing References for Internet Pages
You may be assigned a bibliography for the web page. For internet sources, you have to include the same data. Many people think that they don't have to cite sources and name the publisher when they are running internet blogs or developing web pages. However, search engines like Google and Yahoo do not recognize web pages that are not properly cited. They recognize correct bibliography just as your teachers.
When we talk about internet sites, one has to write the full list of works cited with the publishing year, author, page number, name of the source, and even direct link just at the end of the page or in a separate section.
At this webpage, you can view a range of various essay and research paper examples with the full bibliography. It may assist you with your writing process. They have all titles, full names, publishing years, and other important features included. Besides, each paper is done in the particular style.
We would like to share some samples as well:

In APA:

The Guardian. (2015, March 1). Business and finance news from Guardian US. The Guardian. Retrieved 21 May 2015, from http://www.theguardian.com/us/business

Here is the example of how bibliography looks like in MLA, the most common high school writing style:

Harrison, Mark. Resource Mobilization for World War II. The Economic History Review, 1988. 

Shoup, William. Principles of National Income Analysis. Cambridge, Mass., 1947. 

Swianiewicz, Stanislaw. Forced Labour. London: Oxford University Press for Chatham House, 1965.
Don't cite too many internet sources unless you are asked too. Teachers prefer bibliographies that include more traditional sources like books released by famous publishers. It is better to use the internet as access to different databases of valuable sources or essay helper.
The Significance of Bibliography
Any study begins with exploring primary sources. You can also use secondary sources, but they do not figure as a serious support for your arguments. Bibliography reflects the sources that helped the author to come up with the valuable topic and describe it in details:
Books
Textbooks
Journals
Newspapers
Magazines
Separate articles
Documentaries
Web pages
The Internet is a nice way to get some sources for free, but usually, the whole books can be only bought online. As a student, you may use libraries for free, but you should turn to traditional libraries to get access to any books and any publishers.
Mind the year when the source was written – it has to be 3-5 years old. Don't use too old sources. They don't count as credible. A bibliography must be based on the most relevant problems of the last year. Don't pick topics that do not have enough available information.
Another role of writing a reference page is to teach students various paper formats, such as ethics essay. Except for improving your English language when writing the body of the essay or research paper, you have an opportunity to learn various paper formats by heart while working on your bibliography.
Each time you want your text to be written on the blank page, or you simply need a bibliography to be properly added at the end of your paper, make an order with the experienced team of qualified academic writers!