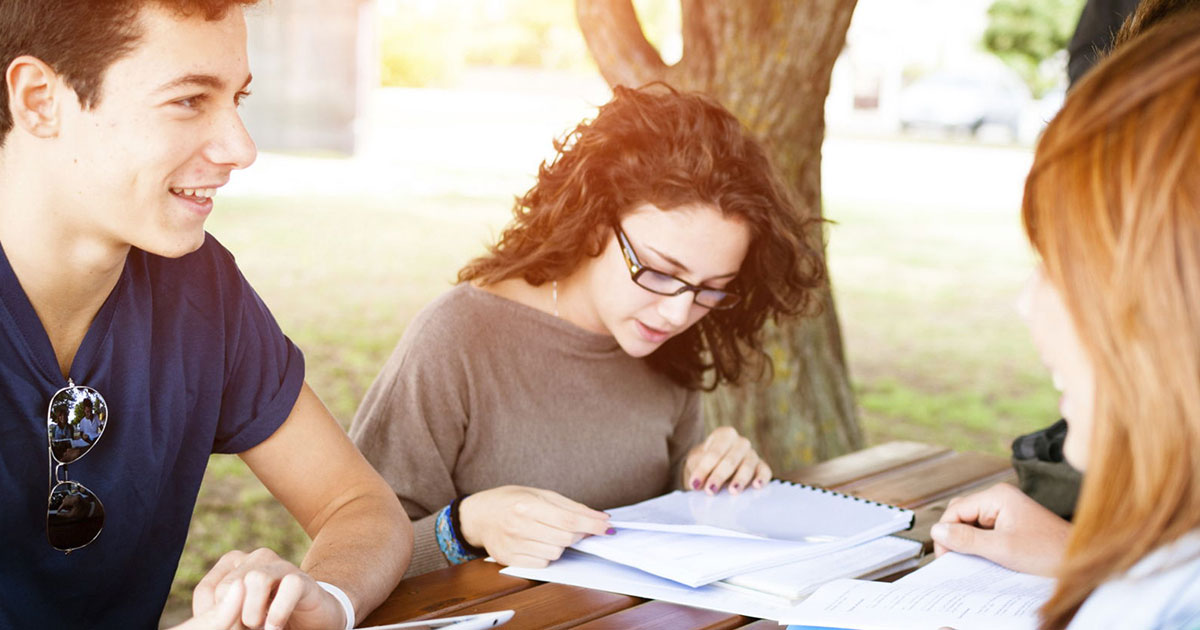 Writing an essay always was a challenging task for students. Even when you read different articles how to do your work successfully, you still can have some questions. Probably most popular one is "How to introduce my essay" or "How to get a good hook." And this question is smart enough because the introduction will make the first impression of your work.
Writing an essay is an art. You need to provide information in a proper way. So, writing an introduction is like getting the main object on a picture captured. In this case, you need to grab the attention of the reader with a hook. It is all about the first impression as it is usually the most important. You must give the reader reason to read your essay to the last page. So, it is time to learn a little bit more about paper hooks and their purpose. 
Main Purposes of Introduction
There are two main purposes of the essay introduction. First of all, in that part of the paper, you must present the idea and the topic of your entire article. Simply saying, you must state the reason to finish reading your text. And the best thing to do that is to include some unusual hook.
To be honest, these are uneasy tasks to do. Feel free to find some help if it's needed. Obviously, there are many different ways to write an impressive introduction with a hook. Fortunately, our team of experts came up with this ultimate guide about hooks for essay intros.
Writing Essay with a Hook
To amaze the reader, make something surprising, for example, unknown state fact. This type of a hook will excite him. His imagination will challenge with his knowledge. To develop mutual understanding, try to use your sense of humor. Laughing together always makes people closer. Try to make reader's day with your article. Use your imagination and experience.
Tell something funny: situation, an anecdote. It is another great example of a hook. But, at the same time, don't forget about your topic and the main purpose. Do not overdo; nobody takes clowns seriously. Also, you may use quotations as a hook and essay starter. Thought of famous persons (better related to your topic) is always a nice starting hook for an article. Mention some curious fact about your subject. This will capture reader's interest for sure.
Introduction Revise
One more important thing is revising and editing. You should re-read your introduction couple of times. Is the hook or hooks you used catchy and effective? Is the introduction brief enough? There should be just three parts in it.
They are:
Attention grabber
The transition between them.
Each of these parts should consist of just a few sentences. Also, check out your introduction's relation to the rest of your paragraphs. You always should remember about the main topic.
How to Start a Research Paper


Even if you already know what should your hook sound and look like, it is always hard to start with something. You need to get your process organized and come up with at least few interesting hooks for a start. The black page is a fear of millions, and you should not feel confused because of this. Here are some simple steps to help you. Just consider few of these points as your main hooks and essay starters:
You may begin your paper with some interesting statement about your topic in general. Just go along with some specific question of your article. This hook is the simplest on our list and is often used by essay writers all over the world.
This is a popular hook for those students who write a Psychology, Political Science, History or Sociology paper. Just use your own experience or some less known story to surprise the reader and tell him about your subject and topic in general.
Add an anecdote or a quotation
Pick a quotation or a story that is engaging and interesting. For instance, it may be a well-known myth that seeks to give an answer to the same question you did in your paper. 
One of the effective ways to present your topic with a hook is to start with a position you disagree with. That gives an opportunity to present a strong argumentation of your own point of view from the very beginning of the paper. This technique is effective if you are composing an argumentative essay.
If you are not sure about how to find a hook for your paper, you just need to look for some samples on the internet. Just read some other works, and those texts may be even not on your subject or topic. Try to find some really great samples with perfect writing style and format. And of course with great hooks.
General Essay Writing Tips
Besides those rules about hooks, you should know some general tips about essay writing if you want to have a better grade. Find out how to start a paper and improve your writing. Here are few most important to mention:
Analyze the instructions and the subject you have to write about
Look through your paper instructions and ask your professor if you don't understand something. For instance, you should know the number of pages and sources to be used, the deadline to turn it in and a list of topics you may choose from. In case if there are some uncertainties in the requirements – ask your professor to clarify them.
Your teacher will provide you with prompt or just general requirements about the paper. This is the best way to let you determine the way your writing process must go. Make sure to understand what you are required to do from the beginning. Otherwise, you can start writing and realize later that you did it all wrong. Just keep those requirements in mind while writing the task.
Choose a topic
Of course, you need to get yourself a topic to write about. It's okay to adjust your topic and a hook during a research process. Do a small research on some topics that interest you, so you will find out whether it is possible to find enough materials about them. The best time to start writing your research or any other paper is the day it is assigned. You will need several days to compose it. Remember, the more time you have – the better writing you will perform.
Narrow down the subject
It is better to choose a smaller topic. Try to avoid global topics that need to include too much detail if you have been assigned to complete a three pages paper. It is also easier to find a hook in this case. In turn, do not overdo with narrowing a topic, because it will be difficult to find enough sources for it.
Do a research
This stage of your task requires maximum attention from you. Just get the info about your topic gathered from various sources. It is always good to use a library more than the Internet research. Don't forget to take notes and write down all of your relevant ideas and thoughts.
Formulate a thesis
This is a vital point for your writing. Your thesis statement should be an answer to the main question of the paper. Consider it to be brief just about one or two sentences.
Define any unfamiliar terms
If you are writing on a specialized topic, you may start with defying central terms that may be unfamiliar to your audience. Do not use a definition if it does not add any useful information. Avoid starting your essay with the dictionary definition of a common concept. It is not the best hook decision you can make.
You will fail the entire engagement move if you start with some definition without a hook. This practice is too usual and often just shows your bad taste and subject knowledge. There are papers that need to be started from quoting a dictionary. Your audience may be simply not familiar with the topic or subject at all. So it is always good to present those points to them before they start reading the main part.
Make an outline
The outline is the best way to organize any paper. This simple but so important step will help you to identify the entire direction of your paper. Note down your thoughts in a free manner and figure out the way you should structure all your arguments. It will help you to be more impressive and effective in your writing and introduce your general idea in the most coherent and logical way.
Write an outline in the form of headers for each section or paragraph of your paper. Include bullet points and quotations. If there are obvious gaps in your outline, you are recommended to continue researching and gather more data.
If you are still not sure about your essay writing and hooks for the start of the essay, you are always welcomed at our website to order the best papers from the team of real experts.